Behind-The-Scenes of a Maternity Shoot
Isn't Maternity just Magic?!
It is so much fun documenting the excitement of the soon-to-parents in photos. 
I love Maternity shoots it is a unique way to freeze that especial moment that you can look back on for years to come. My Maternity sessions are customized specifically to you, we will have a consultation to plan the location, what to wear, how to prepare and everything that you need to be confident on the day.
Want to sneak peak on how I handle these exclusive sessions…
Photographing pregnant women is very rewarding. My favorite place to do the images is in their home.
They spend so much time and effort planning the baby's room and all the details that it is very sentimental and valuable to me and I want to register it all.
Being in the baby's room brings up all those feelings and emotions that makes me the happiest as a photographer!
Her comfort is essential and I might get myself asking if she is ok all the time... Typically, I will direct the posing and take shot from the side or from the top, I love close ups.
The type of light I look for is soft and natural that creates an outline around the belly, which emphasizes the beauty of pregnancy.  I also like shooting in an open shade for portraits of my pregnant mama because that is flattering on the skin 
❤️
Have a look at the BTS (behind-the-scenes) images to see what I mean.  Thank you to Tatiana's husband, Guilherme, who took these photos during the shoot
One of the most important things in photographing someone is to make them feel comfortable and been at their home that is most likely to happen. In the middle of the session while Tatiana was changing,  Guilherme ran to get a tiny "Flamengo" soccer team bodysuit and asked me to take make a few shots for him. Tatiana was laughing a lot when she saw it! She said "I knew you would do it" lol
There is definitely an element of trust that needs to exist when you're on a photoshoot, it doesn't matter if it is a Weddings, Maternity Shoots, Newborn Shoots, Lifestyle Shoots are to bring into the shot of your life as it is all the moments that are precious to you and your family.  
I always show the new mom-to-be some sneak peak of the images, I want her to feel confident and work with me to create fabulous images. I want her to feel like we did a great job and feel excited to see the final results.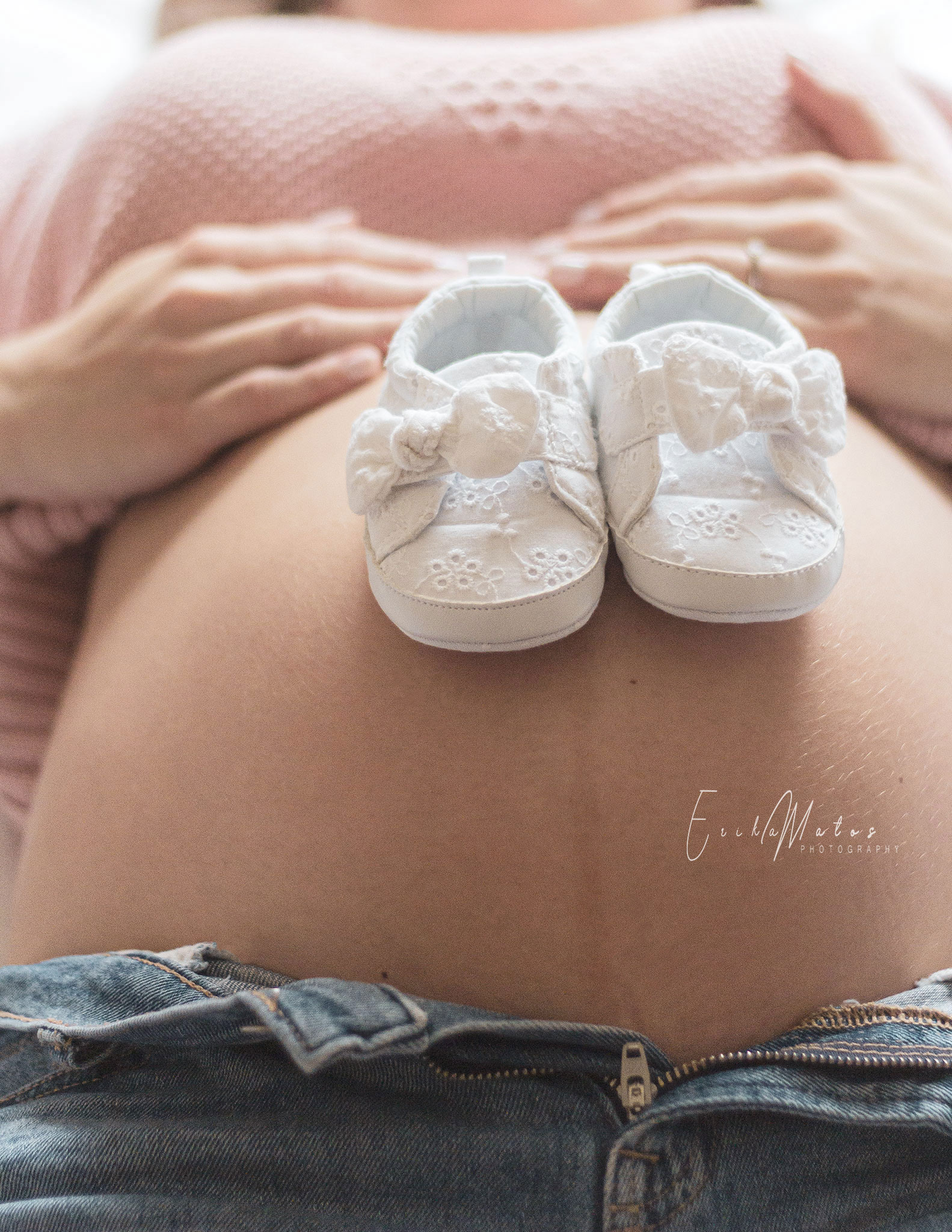 If you want to know a little more about the photography process you can click on the GUIDE in the menu!